Call for Applications
5 KLI Writing-Up Fellowships on
"Dealing with diversity in the life and sustainability sciences"
The Konrad Lorenz Institute for Evolution and Cognition Research (KLI) in Klosterneuburg (Austria) announces 5 Writing-Up Fellowships for late-stage PhD students working on topics related to "Dealing with diversity in the life and sustainability sciences".
The KLI
The Konrad Lorenz Institute for Evolution and Cognition Research (KLI) is an independent center of advanced studies in the life and sustainability sciences. The mission of the KLI is to enable scientific reasoning dedicated to understanding and sustaining life in its biological, cognitive, social, and cultural diversity. At the KLI, we are committed to contribute to addressing pressing social-environmental challenges of our time through inter- and transdisciplinary research. We especially support theoretical and conceptual research as well as philosophical and historical work in the life and sustainability sciences. In line with this mission, we recognize equity, diversity, and inclusion (EDI) as fundamental values of our institute. We believe that only if research institutions engage with the broadest spectrum of views, opinions and experiences will we be able to contribute to addressing the pressing societal and environmental challenges of our world through research.
"Dealing with diversity in the life and sustainability sciences"
Diversity is a fundamental and defining characteristic of life on Earth. Diversity comes in many interconnected forms: from human biological diversity (e.g., of morphologies and genomes) to cultural and cognitive diversity (e.g., of languages and knowledge systems) and biodiversity (e.g., of organisms, species, and entire ecosystems). In the history of life, these different manifestations of diversity have co-evolved over millions of years and, in the present, they still are inextricably interdependent. However, diversity is under threat on many fronts. On a daily basis, we experience an exponential loss of life forms, from species extinction to the disappearance of traditional and indigenous cultures. The increasing loss of diversity endangers the integrity of ecosystems, depletes the resources our societies rely on, and threatens the livelihood, especially, of the most vulnerable. Thus, a major imperative for research in the life and sustainability sciences is to learn how to deal with diversity in its different manifestations, from understanding diversity to preserving and fostering it.
This call aims to support an interdisciplinary cohort of late-stage PhD students whose work deals with diversity in the life and sustainability sciences. The 5 KLI Writing-up Fellowships are not restricted to specific topics or approaches. However, as A Home to Theory that Matters, the KLI will support projects that engage with theoretical and conceptual work in the life and sustainability sciences as well as philosophical, historical, and sociological work related to these fields. Though not exclusively, we look forward to receiving applications especially in the following research areas:
Theories and concepts to explain the evolution of human diversity:
Which theoretical and conceptual framings are needed to explain the plethora of phenotypes we see in human populations, today (from morphologies to individual and social behaviors to cognition, language, and cultures)? How can these framings help to integrate methodologies and evidence (e.g. morphological and genomic evidence) dealing with the multiplicity of factors (e.g. environmental, cultural, social) underpinning the emergence of biological and cultural diversity in human populations? How can we evaluate the most plausible explanations that account for human variability as well as the processes and factors involved in human evolution? What forms of reasoning and methodological approaches are needed to make sense of new data (e.g., from morphological to genomic)? What are the ethical and philosophical implications of theories and approaches from the past (e.g., eugenic and race theories) used to explain human evolution? How do legacies from such approaches influence current research and how can scientists deal with them in their own work? What theories and conceptual approaches can contribute to overcome these legacies?
Biological anthropology; Cultural anthropology; Cultural evolution; Ethnography; History of science' Philosophy of science.
Theories and concepts to understand and foster diversity of life forms:
Which theories and conceptual framings do we need to capture and explain the interdependencies and co-evolution of diversity of life forms, such as cognitive, cultural, social, and biological diversity? How can we explain the interconnection between the loss of cognitive or cultural diversity and the loss of other species or ecosystems diversity? How can we define and decide upon parameters, indicators, and concepts to assess diversity of life forms? Which frameworks and research approaches (e.g., ecological models; evolutionary models) can support efforts to preserve and foster diversity of life forms? Which kind of framings can support actions aiming to preserve and foster diversity of life forms locally and globally? How can we integrate insights from socio-economic sciences as well as social-ecological research and transformation studies to value and foster diversity of life forms? How can theories enhance research approaches (e.g. inter- and transdisciplinary research) to be able to value and foster diversity of life forms? And which theories and approaches can help predict future scenarios of diversity of life forms (e.g. biodiversity) on Earth?
Taxonomy and Systematics; Phylogenetics; Conservation biology; Ethnobiology; Sustainability sciences; Ecological economics; Transformation and transition studies; Environmental philosophy.
Theories and concepts about diversity, equity, and inclusion in the life and sustainability sciences

:
How do the life and sustainability sciences engage with issues of diversity of knowledge systems? How can work in the philosophy, history, and social studies of science support efforts to deal with these issues? How can such efforts be non-hierarchical, acknowledging the asymmetries of power that animate engagement with non-Western knowledge systems? How can work in the life and sustainability sciences engage with postcolonial theory and indigenous knowledge to decolonize research? How can feminist epistemology, queer theories, and intersectional studies nurture and inform the way inter and transdisciplinary collaborations deal with difference and identity in these fields? How do the environmental sciences engage with questions of climate and social justice? How has research in this field accommodated concerns based on inequities related to, for instance, class, caste, race, and gender in its analytical approaches? How can the life and sustainability sciences engage with and nurture subaltern voices? What theoretical framings can help to include the voices of people with different abilities in the life and sustainability sciences?
Philosophy of science; Post-colonial and Decolonization studies; Climate justice; History of science; Science and technology studies; Environmental philosophy; Feminist, queer and intersectional studies.
Who is encouraged to apply?
The 5 KLI Writing-up fellowships aim to support doctoral students in the final stage of their PhD research. Writing-up fellowships are individual fellowships awarded to work independently on the applicant's research project supervised by their advisor in the home university. The 5 fellowships are especially well-suited for two categories of PhD students:
Those who have completed empirical research and wish to use the Writing-up fellowship to elaborate on the (conceptual, epistemological, and methodological) underpinnings and implications of their work.

Those whose research deals with the historical, philosophical, and conceptual foundations of research in the disciplines mentioned above in relation to diversity.
Both categories of PhD students should be interested in and eager to extend their research perspective by drawing on novel concepts of evolutionary theorizing based on long-standing work done at the KLI.
Details of the fellowships:
Duration

:

KLI Writing-up fellowships are awarded for a period of maximum 6 months. The minimum fellowship duration is three months.

Starting date

: Fellowships must start within the calendar year of 2021. Ideally, a start date in September/October 2021 is encouraged.

Eligibility criteria:

Applicants must be enrolled in a PhD program.

Applicants are in the final stages of their PhD work (as certified by their advisor).

Applicants should remain in close exchange with their PhD advisor.
Benefits of working at the KLI

:
Being part of the KLI Resident Fellowship Program

: Students awarded a KLI Writing-up fellowship will be part of the KLI Resident Fellowship Program and will enjoy all benefits connected to this position.

While working on their own project, the Writing-up fellows will participate in the regular activities of the KLI (e.g., KLI Colloquia, KLI Lab).
The Writing-up fellows will also be able to participate in workshops and professional development activities at the KLI.
The successful applicants will work in a highly interdisciplinary environment and will be connected to a wide network of scholars and institutions inside and outside Vienna.
Relocation Allowance:

The KLI will cover transportation costs for the move to Vienna or Klosterneuburg. The KLI will provide accommodation in the vicinity of the institute for the first two weeks of the fellowship.

Travel Budget:

KLI Writing-up Fellowship provides a travel budget to attend scientific events related to the project.

Use of KLI facilities and library:

Each fellow will have a workspace in the beautiful and stimulating facilities of the KLI.
Application and selection procedure
Pre-selection

Step 1

Aspiring applicants fill in the Contact Form. Please specify "Dealing with Diversity Writing-Up Fellowship" in the motivation section of the form.

Deadline: February 15, 2021

Application

Step 2

The KLI selection committee will notify the aspiring applicant. The successful ones will be invited to submit a full application.

Between February 15 and the first week of March, 2021

Step 3

Applicants will submit their full application to the following email address: diversitykli2021@kli.ac.at

Deadline: April 15, 2021

Selection

Step 4

The selection committee will send out the application to external referees.

Step 5

The KLI Board of Directors will make a decision about the applications and invite the successful ones for an interview.

Between April and May 2021

Step 6

The interview will take place at the KLI by using video conference technologies.

By the end of May 2021

Decision

Step 7

The KLI Board of Directors will make a final decision on the application.

By Early June 2021

Expected start of fellowship

Step 8

Cohort 2021 of Writing-Up Fellows will start their fellowship at the KLI

September/October 2021
Important: Forms and detailed procedures for the full application will be provided only to applicants after Step 1.
A full application will comprise:
Summary of the PhD project

Description of the part of the PhD project to be pursued at the KLI during the Writing-up Fellowship

Motivation statement

Reference letter from the applicant's PhD advisor.
The applications will be selected using the following criteria:
Theoretical relevance of the project

Interdisciplinary aspects of the project

Societal relevance of the project

Feasibility of work-plan

Fit with the KLI mission and vision



---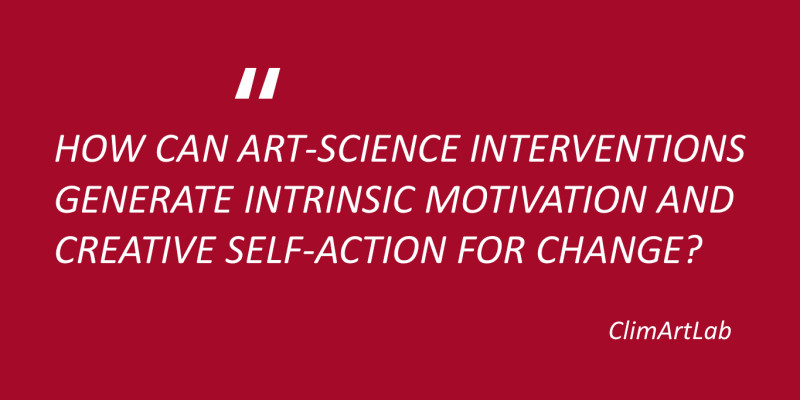 The challenging and disruptive times in 2020 made questions on how to bounce forward into novel, sustainable and interconnected futures more than urgent. Owning our mess, instead of being owned by our mess, asks how to ignite individual awareness, empowerment, and creative action in navigating the real-life environmental and societal challenges of our contemporary world. Wicked problems are immersed in complex networks of tensions and contradictions such as local and global interconnectedness and dependencies, which make decision-making processes challenging. Multi-dimensional approaches are needed for the evolution of our societies. Art-science collaborations are increasingly tapped as tools for mediating conflicts as they animate the articulation of environmental, social and cultural values, create visions and imaginative future scenarios and draw on embodied experiences as a generator for change.
The Konrad Lorenz Institute for Evolution and Cognition Research in Klosterneuburg and the think tank artEC/Oindustry are thus embarking in an interdisciplinary collaboration that mobilizes the arts and the sciences to contribute to regenerative and transformative approaches to the evolution of life on earth. The ClimArtLab, funded by StartClim2020, sets the stage for a highly experimental space, where we broaden art-science approaches and ask:
How can we as individuals and society step away from fear, be conscious and responsible of our 'mess' and find pro-environmental and -societal agency?
In other words, how can art-science interventions generate intrinsic motivation and creative self-action for change?
In a 2-phases workshop we will bring together perspectives from evolutionary and sustainability sciences and from the arts. First, we will engage with differences and similarities of their approaches to sustainability challenges as messes and wicked problems and to ideas of change, evolution, and transformation. Learning from each other, we will explore tangible and intangible, locutionary and illocutionary, constative and performative aspects of art-science relationships. This will imply knowledge production, terminologies, tensions within complexity discourses and differences in approaches to solution-oriented action.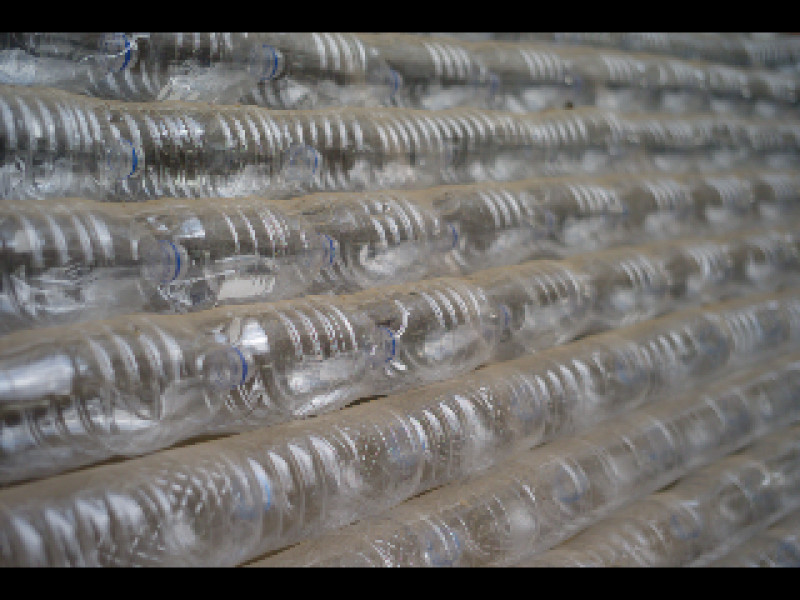 photo credit: Dominika Glogowski (artEC/Oindustry)
Following a nexus thinking approach, we will discuss interdisciplinary challenges along the so-called Water-Energy-Food Nexus (WEF) with a focus on plastics and its alternatives. We will engage with questions of plastics' lifecycle across multiple scales, from global scenarios to the local setting of Klosterneuburg. Our explorations will serve as the basis for the second phase of the workshop: the co-design of the general structure for experimental art-science interventions with society. The latter will be co-created by artists and scientists in the following months. We will consciously integrate the responsible material use, consumption and waste-management in our art-science practices. Our experiments will be exhibited and tested with societal participation in June 2021.
Join our endeavor, if you:
are a visual, textile, sound and performance artist / arts collective
have experience in socially engaged and/or participatory/interactive art approaches and are interested in art-science processes

have a degree in any art field and/or 2 years of experience as professional artist

are interested in working with critical theories on climate change, sustainability and pro-environmental/societal behavior

would like to co-produce knowledge on the value of art-science collaborations in sustainability approaches

would like to co-design experimentations with scientists

are based in Austria and/or have easy access to Klosterneuburg

the workshop will be held in English. The interaction and engagement with society during the design and experimentation phases might require German.
What do we offer?
Artist/art collectives will be awarded with:
2000

€

stipend

(incl. material costs)

100

€

travel reimbursement
Three stipends are available. Catering during the workshop, the interactive sessions and exhibition will be provided.
The KLI is an exceptional space for research and thought. We do not provide studio space, but the artist is invited to make use of an extensive library, will be part of an international community of evolution and sustainability scientists, and may participate at our scientific colloquia and discussions throughout the months. The interdisciplinary workshop and the art interventions will be documented and distributed through our media and scientific channels. Scientific papers are envisioned.
Application:
Portfolio of no more than 10 pages (pdf, max. 5MB)
Resume (pdf, max. 1MB)
Brief statement on your experience and/or approach to participatory, interactive and/or socially engaged art projects (max. 200 words)
Optional: links to media/website
A contract regarding the art production will be formulated with the artist. The artist is also required to participate actively in the workshops, interactive sessions, exhibition, finissage and internal focus meeting as outlined in the timeline.
Deadline:
December 13th, 2020 (23:59 CET)
Please send all above mentioned materials to: climartlab@kli.ac.at
A notification will be send unexceptionally at a positive conclusion of selection.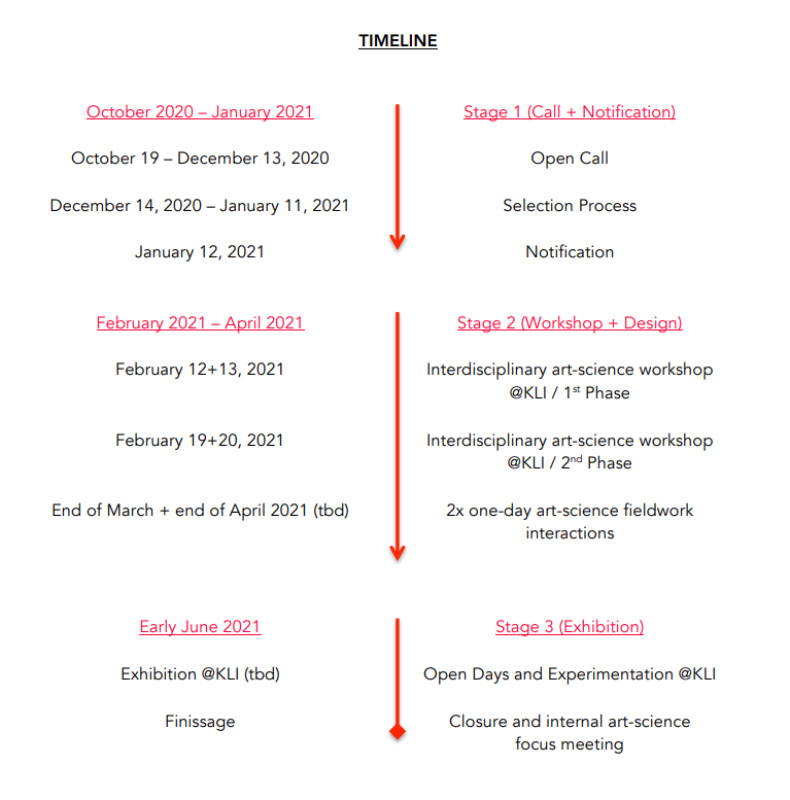 Please note that above workshop and exhibition dates are yet to be confirmed during the following months. All governmental guidelines regarding COVID-19 will be followed.
We do not accept proposals submitted by political parties.
We do not tolerate hate speech, bullying or harassment. We are striving for open minded, positive people for a better world.
Let's shape the future together!
Download this call as a PDF.