News Details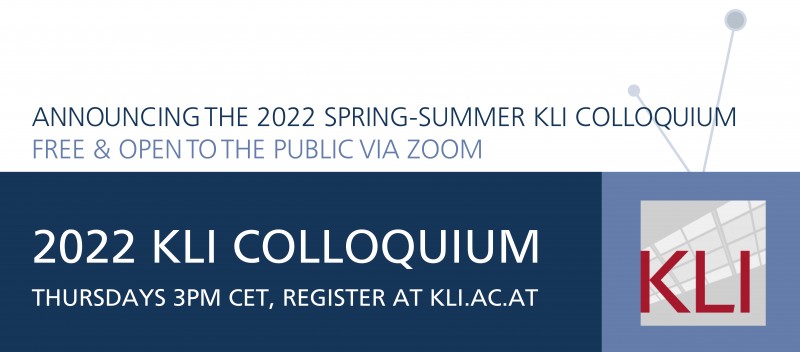 2022-04-05
Announcing the 2022 Spring-Summer KLI Colloquium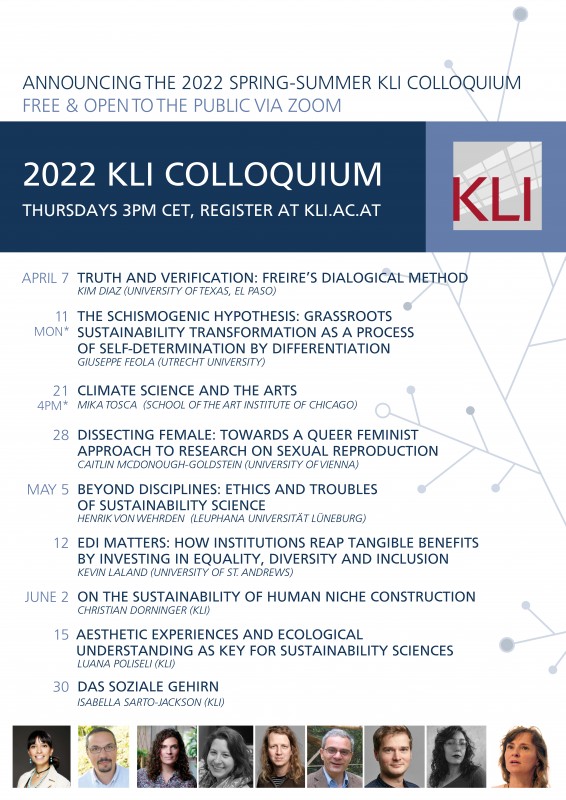 (click to download the flyer)
The KLI opens a new term with a calendar of events, some open to the public, some on site for our fellows and visitors. As the pandemic is far from over, we will continue to make our KLI Colloquium series free and available to the public via Zoom.
Save the dates by visiting our event calendar or by consulting our colloquium flyer.
Speakers include Giuseppe Feola (Ultrecht), Mika Tosca (Art Institute of Chicago), Caitlin McDonough-Goldstein (Vienna), Henrik Von Wehrden (Leuphana), Kevin Laland (St. Andrews), and KLI fellows Christian Dorninger, Luana Poliseli, and Isabella Sarto-Jackson.